Concerns about optimum engine protection are growing due to the smaller size and potentially higher amount of cat fines in today's low-sulphur fuels. The Alfa Laval Separation Efficiency Upgrade can boost your engine's protection to the highest level – letting you prevent wear and avoid potential high costs due to engine damage or vessel off-hire.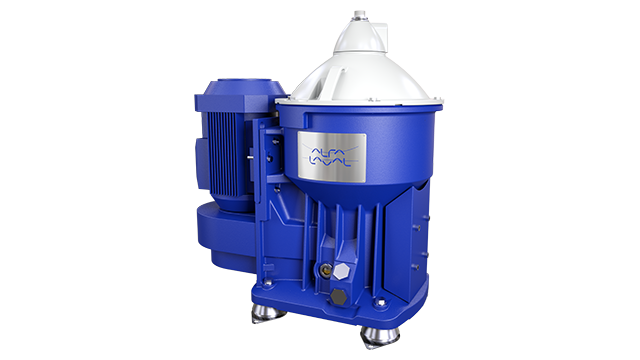 Up to 30% better separation efficiency
The Separation Efficiency Upgrade replaces the disc stack of your existing Alfa Laval S separator with an Alfa Laval disc stack of the latest generation. The new disc stack has an enhanced design with a larger separation area and a new distributor, which can give you up to 30% greater separation efficiency from the same bowl.
CFR-certified performance
An Alfa Laval Field Service Engineer performs the Separation Efficiency Upgrade, installing the upgrade kit in less than four hours per separator. Upon completion, your separator's new performance level is documented with a Certified Flow Rate (CFR) certificate approved by DNV GL. This is a quick and easy way to achieve CFR documentation.
Separation Efficiency Upgrade leaflet
View the service leaflet for full details about the Alfa Laval Separation Efficiency Upgrade, including the steps involved, upgrade benefits and separator compatibility.