Wie man 3MCPD und GE, Palmölverunreinigungen, während der Verarbeitung reduziert
In den letzten Jahren hat das Thema 3MCPD in Pflanzenölen in der Speiseölindustrie viel Aufmerksamkeit erregt. Tatsächlich gibt es die Diskussion darüber schon seit Jahrzehnten. Im Jahr 1978 wurden 3MCPD und seine Ester (GEs) als Lebensmittelkontaminanten in hydrolysierten Pflanzenproteinen (HVPs) identifiziert. Seitdem wurden Anstrengungen unternommen, um in anderen Lebensmitteln, einschließlich Speiseölen, die diese Kontaminanten enthalten können, zu identifizieren. Im Jahr 2013 identifizierte die Europäische Behörde für Lebensmittelsicherheit (EFSA) Margarine, Fleischkonserven, Brot und Pflanzenöl als Hauptquellen von 3MCPD. Umfangreiche Studien über die potenziell schädlichen Auswirkungen von Spurenstoffen im menschlichen Körper führten 2018 zu einer verstärkten Regulierung des maximalen Gehalts dieser Kontaminanten in Lebensmitteln. Daher ist es wichtig zu verstehen, was 3MCPD ist und wie Sie seine Bildung in Ihrer Lebensmittelverarbeitung reduzieren können.
DATUM
2023-11-28
What are 3MCPD and GE in palm oil?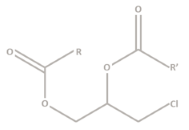 What does 3MCPD stand for?
3MCPD stands for 3-monochloropropane diol. It is a common contaminant formed in heat-processed fat-containing foods from glycerol or acyl glycerides in the presence of chloride ions. 3MCPDE are the esters formed during the same process.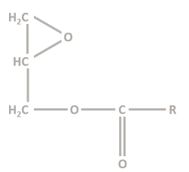 What is GE in palm oil?
Glycidyl fatty acid esters (GEs) are contaminants formed from edible oil during high-temperature refining processes. GEs, therefore, end up in foods containing oils and fats.
3MCPD Regulations
Both 3MCPDs and GEs are of concern due to health risks around exposure. Public health recommendations advise people to minimize the amount of these contaminants they consume – and therefore edible oil producers should minimize their formation during production.
3MCPD EU Regulation
In 2018, the European Union set the maximum content of glycidyl ester in palm oil at 1 ppm (reported as glycidol) for consumption in foods for adults and a maximum of 0.5 ppm for consumption in infant formula, baby food, processed cereal-based food and juices for infants and young children.
3MCPD Malaysian Palm Oil Board Regulation
To set higher industry standards and meet new European Union food safety standards, the Malaysian Palm Oil Board set out regulations for the country's palm oil producers.
As of the first of January 2021, the maximum content of GE in processed palm kernel oil is 1 ppm and, in processed palm oil, it is also1 ppm.
For all of 2021, the maximum content of 3MCPDE in processed palm kernel oil is 1.25 ppm and in processed palm oil 2.5 ppm.
Starting January 1, 2022, the maximum content of 3MCPDE in processed palm oil will decrease from 2.5 ppm to 1.25 ppm for integrated refineries, exporters and importers. However, for independent refineries, the effective date will be 1 January 2023.
3MCPD and GE formation
What is known about 3MCPD, its esters and GEs is that these compounds are not present in the raw materials but appear as a result of food processing.
3MCPD formation
3MCPDE is formed in heat-processed fatty foods from glycerol or acyl glycerides in the presence of chloride ions. The formation of 3MCPDE is an irreversible process. Once formed, there is no known method by which it can be removed.
GE formation
GE forms during the high temperature processing in the deodorization step. Unlike 3MCPDE, it is possible to either convert GE to harmless compounds or to separate out the GEs in the refined oil.
3MCPD mitigation
There are various options for 3MCPD mitigation throughout the value chain – from the plantation through to the final refined oil. Your options will depend on where you operate in the processing value chain.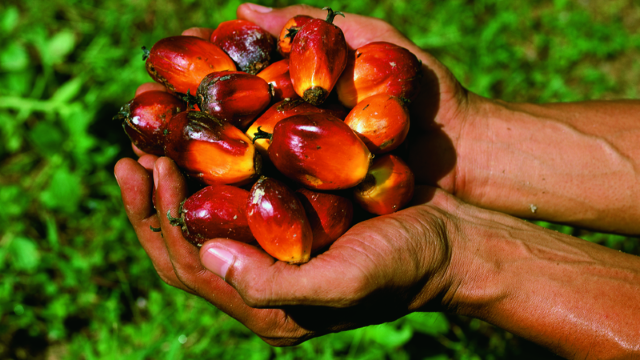 At plantations, the choice of fertilizer can reduce the chloride level in the fresh fruit bunches.
At mills, washing the chlorine from fresh palm fruit bunches is a critical action at an early phase that prevents chlorine from coming into contact with the oil in the first place. However, despite the best of efforts, chlorine can still end up in the oil. Ensuring processing of the fruit bunches within 48 hours will reduce hydrolysis and reduce DAG content in the palm oil. This improves the quality of the crude palm oil, or CPO, making it less prone to GE formation during refining.
At refineries, washing the crude palm oil prior to refining ensures the lowest possible chloride levels. To the extent possible, minimize both the temperature and residence time during deodorization. Doing so will go a long way toward meeting the final specifications of the refined oil, such colour.
GE mitigation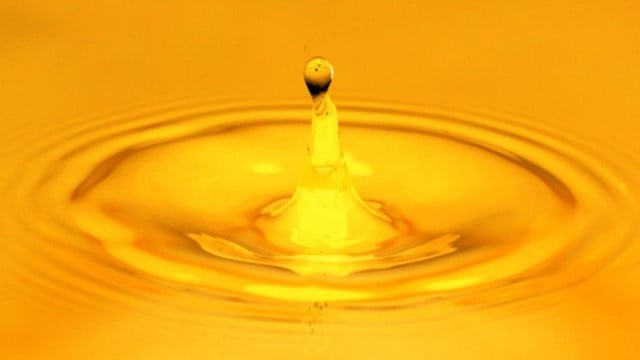 There also several ways to mitigate glycidol ester or GE:
First, you can minimize GE formation in the deodorizer by limiting the temperature and residence time.
Second: you can re-refine it with activated bleaching earth followed by mild deodorization.
And third, you can use GE-stripping.
There is a 4th mitigation method, an emerging technology developed by Alfa Laval that is now underway to be demonstrated at industrial scale. Stay tuned for the Alfa Laval ZeroGETM.
Webinar
Learn more about how to reduce 3MCPD and GE in our webinar, during which our experienced edible oil expert shares in details about:
Where and how to reduce chloride content to minimize 3MCPD formation?
How to fit in 3MCPD and GE mitigation into an existing site?
How to choose between the available GE mitigation options?
How to prepare for stricter regulations of the maximum content of these contaminants the future?
Proven solutions for 3MCPD removal and GE mitigation
Since 2017, Alfa Laval has sold and commissioned more than 34 crude palm oil or CPO washing systems – either in CPO mills or in refineries. No matter the size of your mill or your refinery, we can customize a solution to meet your 3MCPD removal requirements – and future-proof it for expansion at a later date.
Alfa Laval also has a long tradition of supplying flexible and reliable deodorization technology for GE mitigation. Since the 1960s, the company has been building upon an upward trajectory with novel ways to address today's challenges. Alfa Laval PalmFlex refining is the most recent innovation in deodorizing technology, which outperforms standard systems, significantly improving the quality of refined, bleached and deodorized palm oil.
Alfa Laval solutions not only reduce 3MCPD and GE from refined palm oil but also help minimize yield loss. Our reliable energy-efficient, low-maintenance solutions deliver top performance, operating reliability and premium quality. This translates into a low total cost of ownership and true peace of mind.
Talk to our experts now.
Das könnte Sie auch interessieren…